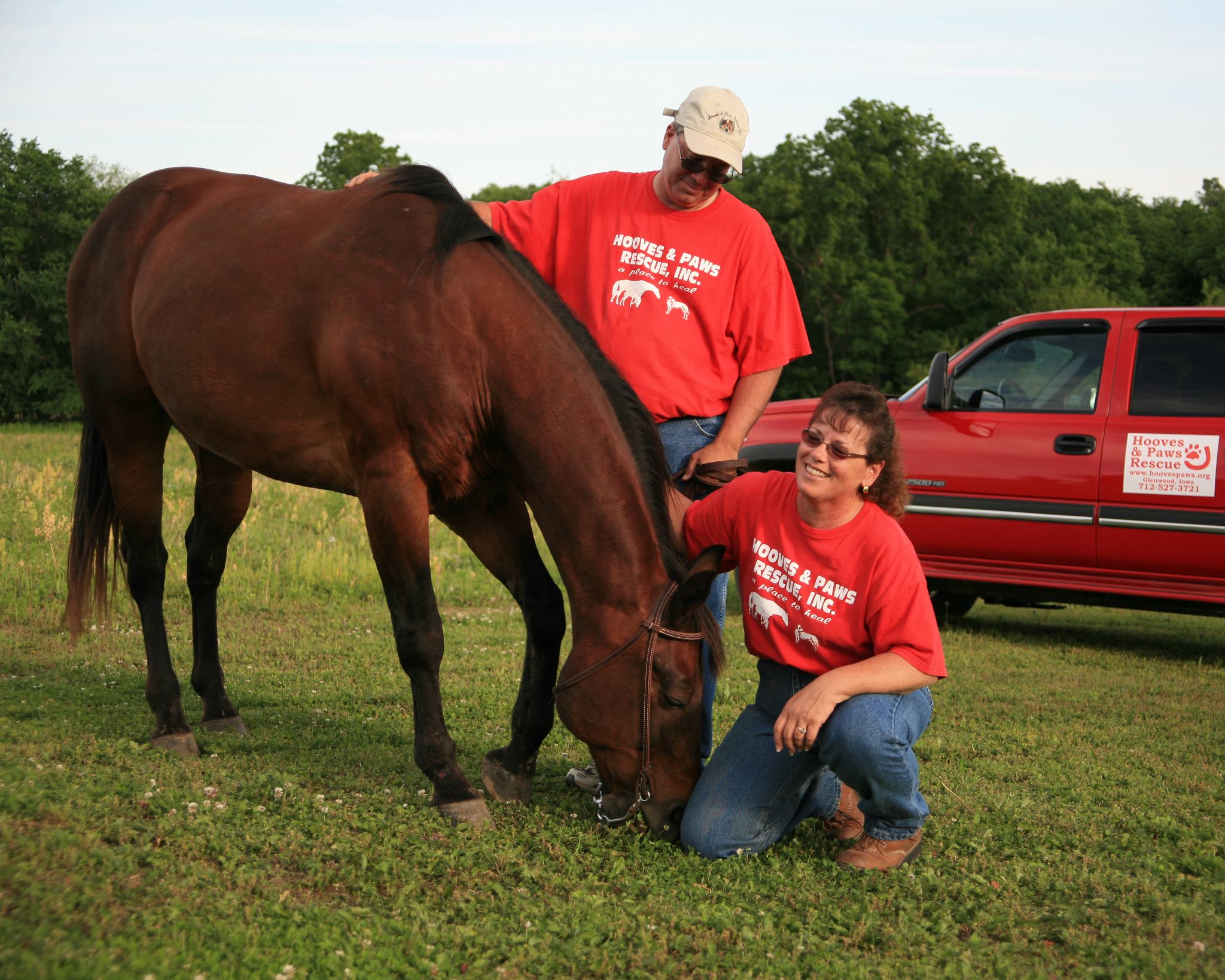 Today was a very sad day at Hooves & Paws Rescue. When we went for our morning feedings down to our horses we found "Chuck" had passed away. Chuck will be greatly missed because of his gentle nature and the many lives he touched. Chuck was donated to Hooves & Paws Rescue in 2007 by a very nice family who knew we were looking for a gentle riding horse to give lessons on. He gave rides to many young children and adults who were just learning to ride. He was so incredible and gentle and he was the best broke horse we have ever owned.

When Chuck came to Hooves & Paws Rescue he meet AnnaBelle, one our our rescued horses. From the first day they met Chuck never left AnnaBelle's side. They were the best of buddies. Chuck seemed to know that AnnaBelle suffered severe abuse before arriving at Hooves & Paws Rescue and was still healing from that abuse. Chuck would follow AnnaBelle everywhere she went & protect her. They truly loved each other. I am sure Chuck is in heaven now doing what he loved to do best and that was give gentle rides to those who love horses.

Remember to hug and love your animals each day because we never know what tomorrow holds.